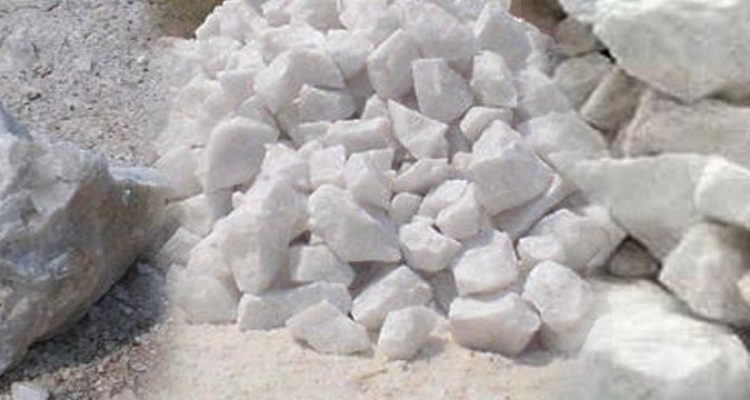 Why is Aravali Onyx the Leading Manufacturer of Soapstone Powder in India?
Soapstone is also known as Steatite or Soaprock which is a type of talc-schist metamorphic rock. It is composed of predominantly talc and various amounts of chlorite and amphiboles and traces of small iron chromium oxide. However, Soapstone powder is formed by dynamo thermal metamorphism and metasomatism that takes place in the areas where tectonic plates are subducted. The rocks are replaced by heat and pressure with the influx of fluids, but without melting.
Soapstone has been created by the environment that was carved for thousands of years. It is usually very soft and comes in various colors such as grey, bluish, green, brown, and variegated. It is used as a raw material for the paint and coating industry, paper industry, cosmetics, ceramics, animal feed and nutrition, plastic industry, and many more.
However, Soapstone is classified into two types depending on the percentage of soapstone used. These are:
Artistic Grade – It contains a high percentage of Soapstone.
Architectural Grade – It contains less percentage of Soapstone.
Soapstone powder is soft, slippery, and soapy in texture. It seems dull, greasy, and translucent which has a value of 1 Mohs on the hardness scale considered the softest mineral present on Earth. Whereas, Soapstone is thermally and electrically inert and can endure temperatures of around 1300oC.
What makes Aravali Onyx – A Leading Manufacturer of Soapstone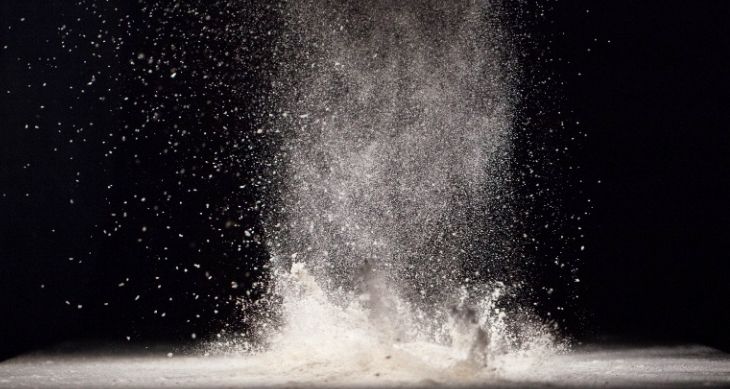 Aravali Onyx is one of the groups that have the largest soapstone powder mine and is a pioneer of soapstone manufacturers and exporters in India.
Below, are the points that make Aravali Onyx a leading manufacturer of Soapstone.
1. Our quality check process
At Aravali Onyx, the material of every batch has undergone the quality testing process. The purpose of this inspection is to ensure that soapstone powder meets the high standards of quality that are primarily determined by the whiteness and brightness. It has a high calcium content and is available in sizes as required by the party.
2. Material Testing
Soapstone is a metamorphic rock that is primarily composed of talc. Firstly, the Soapstone is transported to the grinding unit where soapstone powder is prepared as per the consumer or industry requirements. It is prepared by blending various grades of soapstone from different mines. Its quality mainly depends upon the whiteness, brightness, and chemical composition of the powder which can be increased or decreased by blending with other grades of Soapstone. 
3. Laboratory to Check
Aravali Onyx has its own laboratory to check the Soapstone, where a qualified person collects every batch sample from the factory and promptly submits a report. The soapstone found in Aravali minerals is non-reactive to chemicals with pH levels ranging from 9 to 9.5.    
4. Packaging Unit
Soapstone is available in powder form. The packaging types are determined by the number of orders from buyers. Here, Aravali Onyx has properly packaged the soapstone powder because they have a super smooth finish. As a result of Soapstone's packaging features, the product has a long shelf life, maintains superior quality, and is weatherproof. 
Aravali Onyx – A Leading Manufacturer of Soapstone in India
Aravali Onyx is the leading manufacturer of Soapstone and owns the largest reserve of Onyx marble mines that are located across India. Our goal is to establish a long-lasting business relationship with our customers by delivering world-class quality stones.
We are aware that sudden climate changes are common. Therefore, we have successfully operated in diverse environments and successfully adapted to the complexities of new technologies in different spheres of work.
In addition to soapstone, Aravali Onyx offers Dolomite, Marble, and Granite.
Book your Soapstone powder from a leading Soapstone manufacturer – Aravali Onyx.